Omer Atzili scored both goals as Maccabi Tel Aviv overcame stubborn opposition from visitors Hapoel Ra'anana in the opening fixture of the TASE Premier League 22nd round on Monday.
With the win, Maccabi opened an eight-point gap at the top of the standings over Maccabi Haifa who host Hapoel Tel Aviv on Tuesday and a win would reduce Maccabi's lead to five points.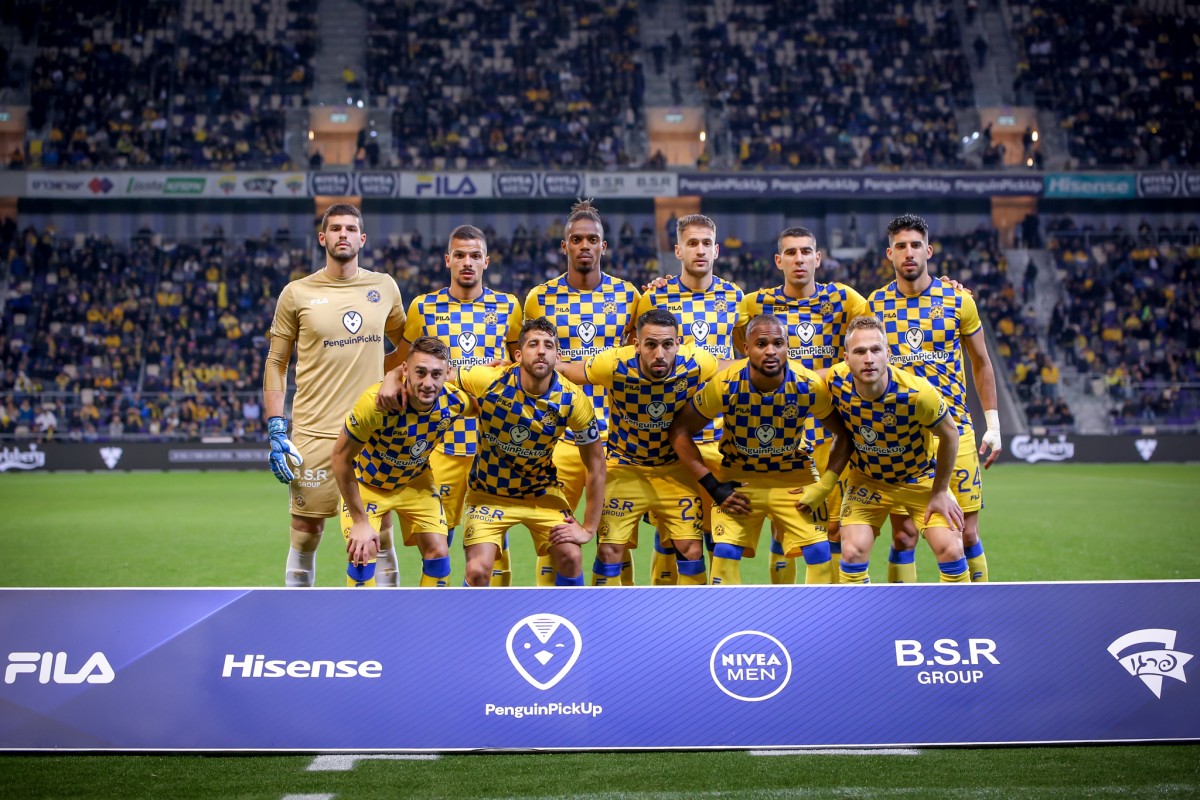 Atzili struck in the 59th and 75th minutes for Maccabi and Eugene Ansa, who was Ra'anana's most dangerous player, particularly in the first half, hit an excellent goal in injury time but it was too little too late against Maccabi, who were weak in the first half but were a much improved side in the second.
Ra'anana had four chances within the first 20 minutes of play in the first period as Maccabi appeared lacklustre but in the 23rd, Eyal Golasa had a first good chance following a corner when his shot brushed the Ra'anana crossbar.
Golasa had another pot shot at the goal shortly afterwards but his left footed shot from just outside the area was deflected by Ra'anana goalkeeper Asaf Tzur.
Ra'anana then had another good chance in the 41st minute as Ansa, who was involved in all Ra'anana's attempts on goal, failing to find a teammate's finishing touch.
On the stroke of halftime, Dor Micha had probably Maccabi's best chance to score but his side-footed shot from outside the area went centimetres wide.
Maccabi returned from the dressing room for the second half with far more energy and dynamism and the majority of play was concentrated around the Ra'anana goal. In the 52nd minute, Enric Saborit lifted a cross from the left that was perfect for Chico Ofoedu to head in from close range, but with the goal at his mercy, he headed the ball directly onto the right post.
Maccabi's goal finally came when Atzili curled a free kick from the right in the 59th minute that beat the Ra'anana wall and Tzur.
Atzili was in the right place at the right time for the second goal in the 75th minute as Golasa dispossessed a Ra'anana defender 30 metres out and he then passed the ball forward to the red-hot striker, who ran goalwards and slotted the ball in to secure the result.
Maccabi had several more attempts but failed to increase the score and in injury time Ansa hit a beautifully flighted curled shot from outside the area on the left that landed in the top left corner of the net with Daniel Tenenbaum unable to do anything about it.