Having sold out the entire allocation of Season Tickets last year – Maccabi Tel Aviv Football Club is happy to announce the 2023/24 season ticket renewal period. Now is the time to secure your seat at Bloomfield stadium.
This season as well all members of FOREVER will continue to enjoy a 5% discount on the purchase of a season ticket.
Season tickets renewal and purchase times:
June 21st – July 7th: 2022/23 Season Tickets renewal period.
July 13th: Season Tickets sale for FOREVER members who were not season ticket holders during the 2022/23 season. The sale will begin on July 13th. (Didn't own a season ticket in 22/23 but still want to be first in joining the Bloomfield stadium fever? Click here to join).
In the event that seats remain available for sale of Season Tickets to the general public (who didn't have a FOREVER membership) – a message will be published in due course.
FOREVER club members will enjoy a priority in the purchase of Season Tickets for the home matches at Bloomfield stadium during the forthcoming season as well as several more benefits. Additionally and in order to simplify the process a FOREVER membership can be purchased in the same deal of the Season Ticket purchase.
To purchase a 2023/24 Season Ticket and Membership for Bloomfield click here
Benefits for FOREVER and FOREVER+ members:
A 5% discounted subscription rate on the purchase of a season ticket for FOREVER members
Priority in purchasing tickets for Maccabi matches throughout the season.
A free ticket for the first European qualifying home match – Exclusive for FOREVER+ members
Receive double points for away matches as per the Points Allocation System – Exclusive for FOREVER+ members|
Several benefits, exclusive events and special discounts! For further details
An additional cost of NIS 5 will be charged for a purchase over phone or via the 'Leann' website. To view the Season Ticket prices on your mobile or the website click here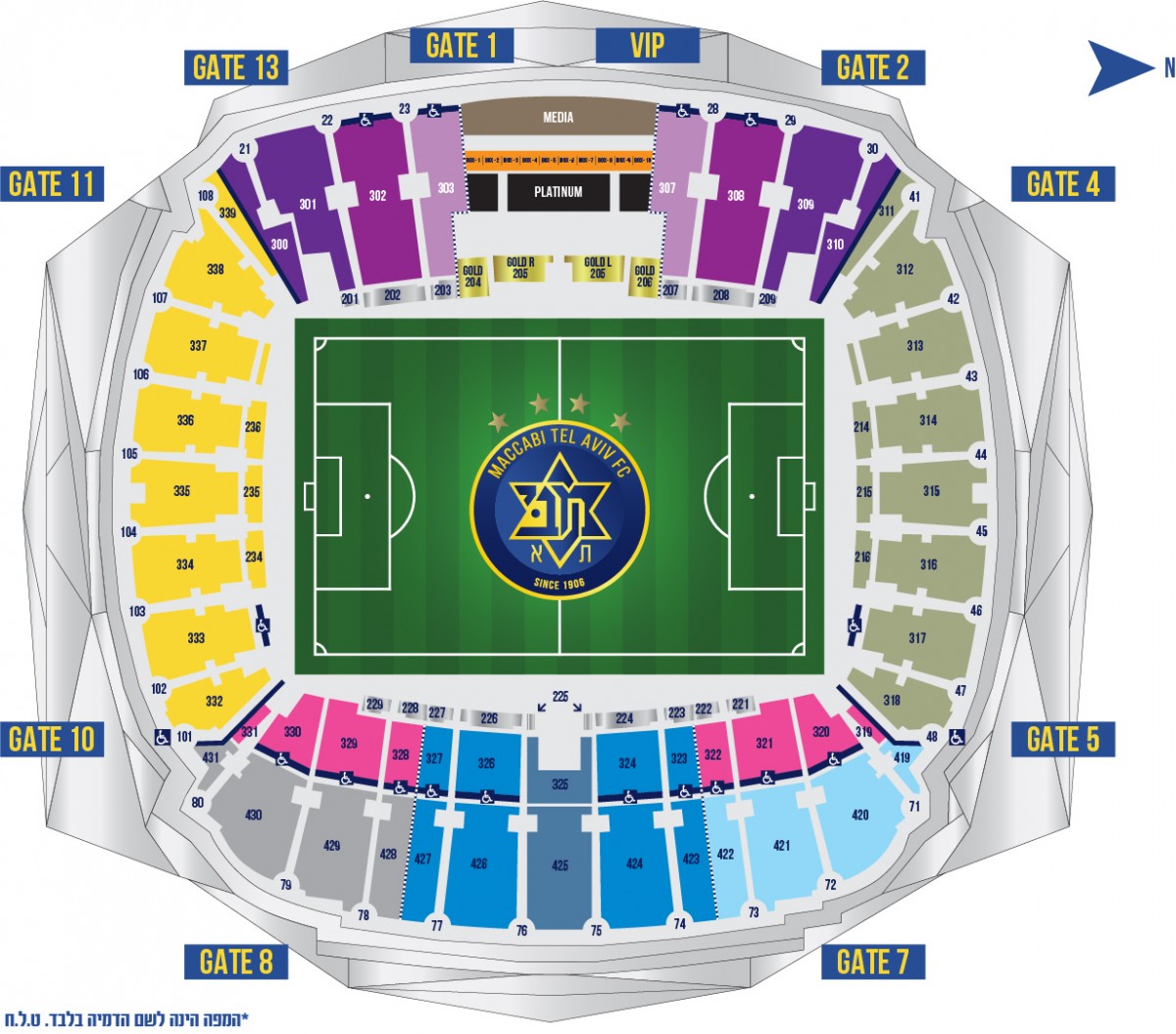 How to renew a the season ticket?
Recommended! The Season Ticket Subscriber Area on the website – The easiest and fastest way to renew and purchase subscriptions. Make sure you have your user name and password available at the time of purchase In the event that the username and password are not available, please contact via a WhatsApp message on 050-3002526 submitting the Season Ticket number and an ID number.
The 'Leann' call center *8778: In light of the high volume expected at the call centre, standby time could be longer than usual.
Service centre at Bloomfield stadium (Northern Box office near Gate 2).
Opening hours for the call and service centres:
Weekdays from 09:30-17:00
Friday from 9:30-13:00.
For any other question you are invited to enter our FAQ page
For stadium regulations click here