As part of the Maccabi Tel Aviv FC Foundation programs, a football tournament focussing on coexistence for children took place in the month of April. Together with Chinuch L'Psagot centers in Kiryat Shalom, Netanya and Ramle along with they Peres Center for Peace over 200 children were brought together by the Foundation for a fun and educational event.
The children played many types of games and were also handed "Green Cards" which provided points for positive behavior (including helping injured players on the opposing team, aiding a teammate etc…) over the course of the tournament.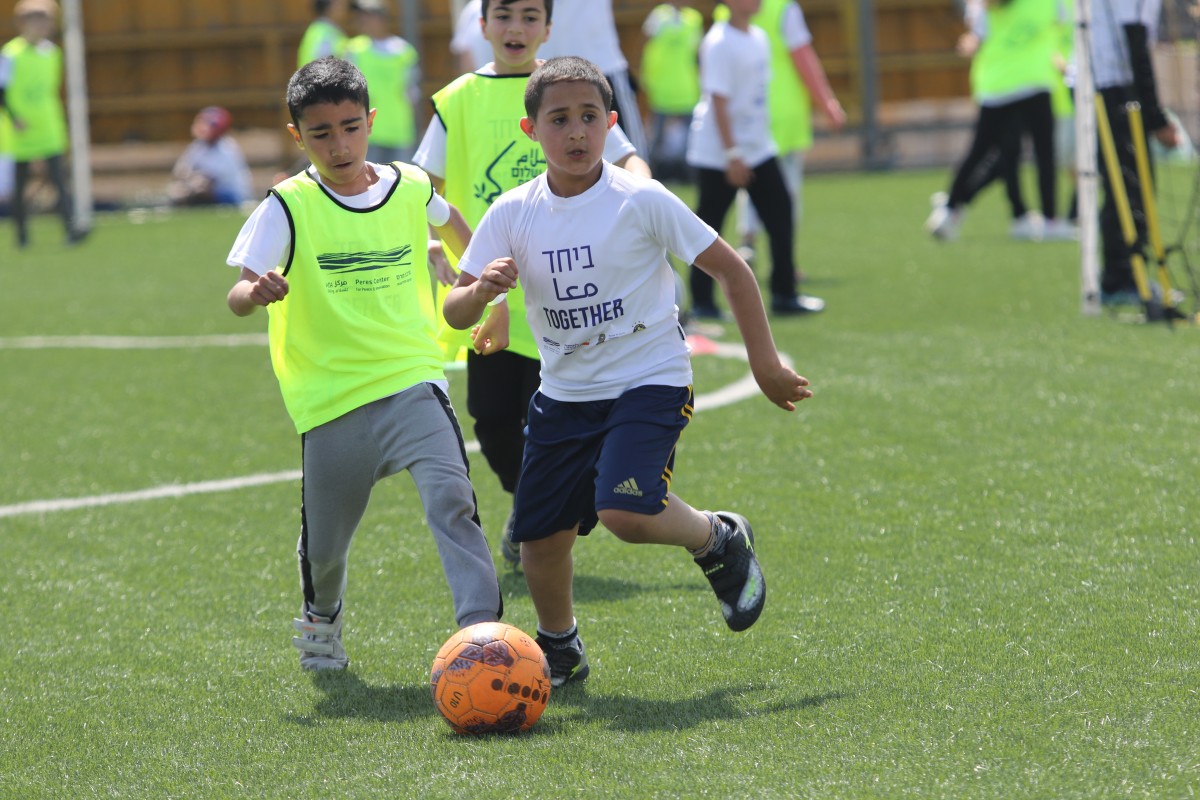 The competition emulated the values of working together as one with the desire to succeed and live together in harmony especially on the football pitch.
The referees were players from the Under-19 and Under-17 teams who have been wonderful representatives of coexistence for the club on and off of the field of play.
At the end of the tourney, the children enjoyed lunch provided by Pizza Prego and immediately following that, members from the championship team, Dor Peretz, Dan Glezer, Enric Saborit and Ophir Davidzada handed out the medals and trophies for all those who participated.
Foundation Manager Yuval Shaham: "This was our annual tournament together with Chincuh L'Psagot and the Peres Center for Peace where we put an emphasis on teamwork. The Maccabi Tel Aviv FC Foundation works hard promoting coexistence and there's is nothing better than playing a game of football together. It was great to see so many children from many communities taking part and celebrating as one all of the goals of the pitch; it was worth it all."