The Maccabi Tel Aviv FC Fund on Monday inaugurated a new initiative in partnership with Bank Hapoalim and established a team for players with special needs which has been named "Special Maccabi."
The launch took place at Maccabi's PenguinPickUp training facility at Kiryat Shalom, with 18 adults with special needs joining in the fun. Six fans also became part of the group which is the first of its kind in Israeli soccer.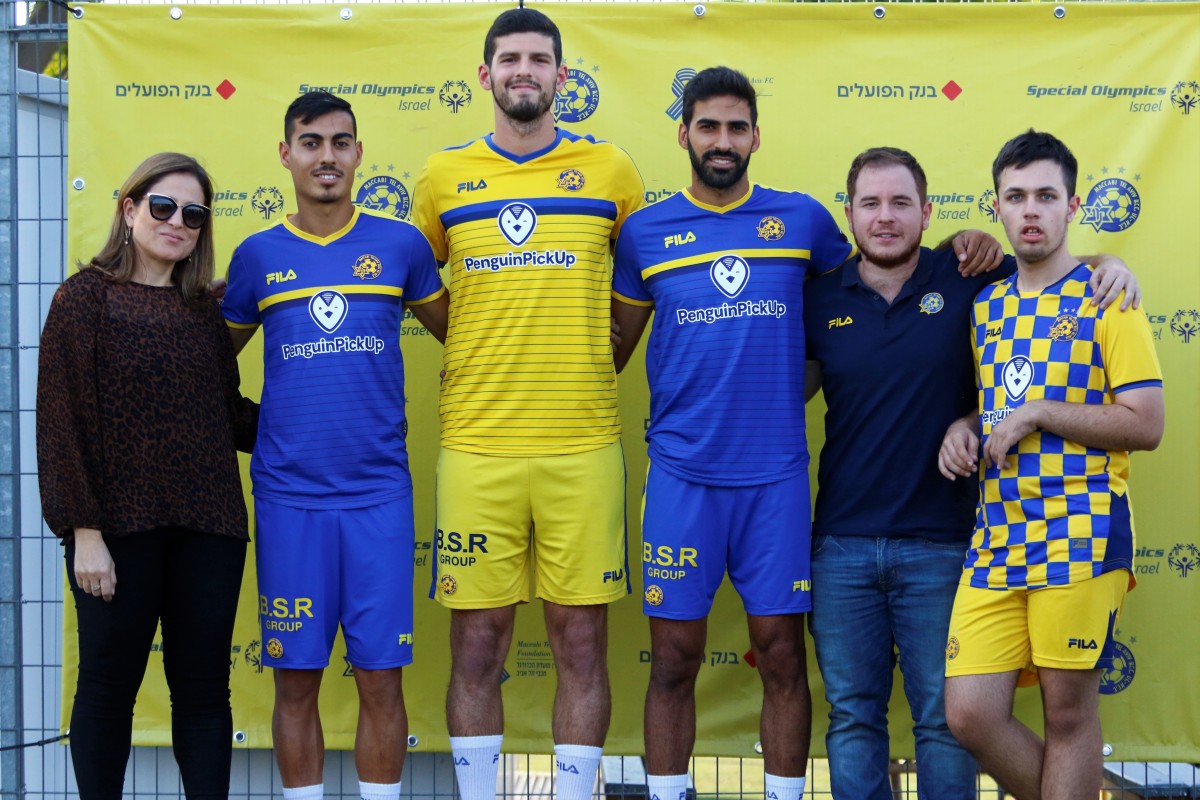 The aim of the initiative is to give an equal opportunity to special needs athletes to compete under the club's banner and they will hold regular weekly training sessions at Kiryat Shalom under the guidance of Fund coach Gil Ben Dahan who will devote his expertise to the team.
The players have prepared for the festive launch for a month and on Monday first team players Ophir Davidzada, Matan Hozez and goalkeeper Daniel Tenenbaum presented Maccabi uniforms to the new team's players.
Pizza Prego, one of Maccabi's sponsors, also joined the festivities and laid on a tasty meal for the participants.
"This is so important for us and it is particularly important for those present. I'm so happy to be here and be a part of this event and it's great to see that sport can make people happy, it is truly moving," Tenenbaum said at the launch.
This is the first of the Maccabi Tel Aviv FC Fund's activities for the season and more are expected as the Fund looks to contribute and help local communities.