Maccabi Tel Aviv goalkeeper Daniel Tenenbaum participated in Monday's launch of the "Special Maccabi" team, an initiative for athletes with special needs founded by Maccabi Tel Aviv FC Fund in partnership with Bank Hapoalim, and took a few moments to talk about the first team's situation and his fantastic start to the season.
"Goalkeepers hate to let in goals and I always want my goalmouth to remain shut but most important for us is gaining the three points and the win," said Tenenbaum, who is 10 minutes away from setting a new all-time Israeli record for keeping a clean sheet.
Brazilian-born Tenenbaum has reached 993 minutes without conceding a goal and if he keeps the ball out of his net for 10 more minutes at least in the next league fixture at the end of the month against Kiryat Shmona, he and Maccabi will break the record currently held by Maccabi Haifa and their goalkeeper Giora Antman of 1,002 minutes set in 1988-89.
Tenenbaum said his success wasn't due to chance but it's all down to hard work.
"I have been at Maccabi for three years and I have worked every day but now that I have been given the chance to play, I am ready. The fact that we haven't conceded a goal since the start of the season isn't a matter of luck, it's the entire team's effort, not only mine. I had dreamed of becoming Maccabi's goalkeeper and our situation at the moment is great," Tenenbaum said.
The new immigrant from Brazil said he maintains contact with his predecessor between Maccabi's posts, Serbian Predrag Rajkovic and says he's also doing well at his new club, Stade de Reims in France.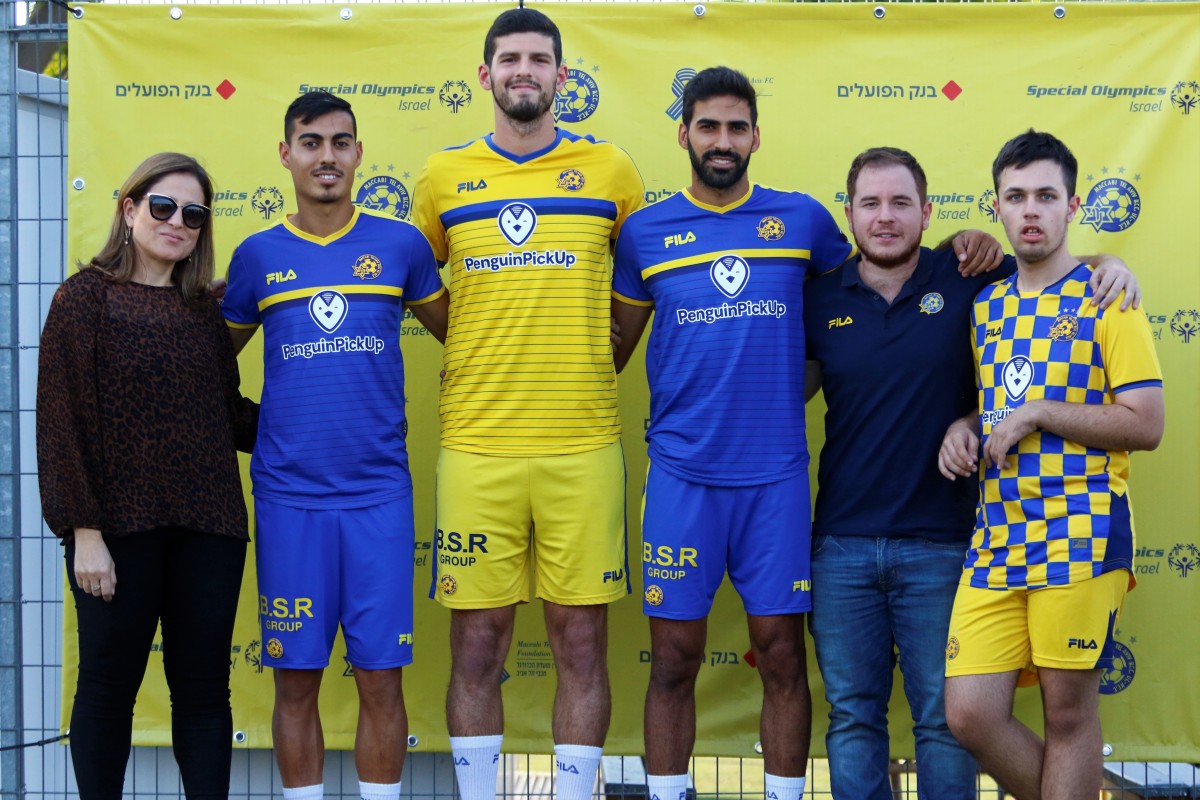 "He also went nine consecutive games without conceding a goal but what he tells me when we talk will remain between us. The main tip he has given me is to work hard in training."
If there has been any doubt that Tenenbaum hasn't needed to work hard while keeping all his clean sheets, he assures this is far from the situation.
"The goalkeeper's job isn't only to make saves but to ensure that his defence is coordinated and this requires a lot of vigilance. I talks to my defenders all the time and point out situations to them constantly. I speak to them either in Spanish, Portuguese or Hebrew as I am able to converse in all those languages and the players all understand me and each other, that's the most important thing."
Tenenbaum said he maintains contact with Haviv Ohayon, one of Maccabi's goalkeepers who was badly injured during training.
"I'm very upset about his condition. I have visited him several times in hospital with his father. We pray that he may recover and return to play with us but it's in God's hands."