The Under-19 squad hosted Hapoel Ramat Gan on Matchday 6 of the Youth Premier League. The young Yellow & Blue entered the contest in 2nd place and undefeated whole Hapoel Ramat Gan were in second to last place on the table with one win.


Guy Tzarfati's Starting XI: Or Itzhak, Michael Chilaka, Alon Shtrozberg, Dan Lugassi, Tomer Mahluf, Ido Shachar, Mufleh Shalata, Yoav Hofmayster (C), Bar Cohen, Tal Yagudaev and Eduardo Guerrero.
First Half
The Yellow & Blue began the match strong and in the 2' left back Mahluf received the ball on the left wing but sent his shot out while 7 minutes later, Ramat Gan tried their luck when Hod Mesika's long distance chance went over the goal. In the 10' Shachar's shot also went over the bar.

Maccabi continued to attack and in the 27' Hofmayster took the ball on the left wing and sent a gorgeous cross into the box, but Guerrero couldn't get to the ball in time as it went out. A minute later Cohen was able to get the ball over the Ramat Gan defense but Shachar's acrobatic shot from the air was saved when Yuval Sadeh was just able to get his fingertips on the ball to send it to safety. In the 37' Mesika's opportunity went out as the half ended goalless.
Second Half
In the 50' Cohen's free kick went by the post while five minutes later, the same Cohen sent a through ball over the defenders and Shalata was able to get a foot on the ball, however, the ball sent over the bar. Tzarfati's squad had a great chance to score when Cohen again placed a perfect through ball to Yagudaev who sent it to Guerrero it his opportunity went out.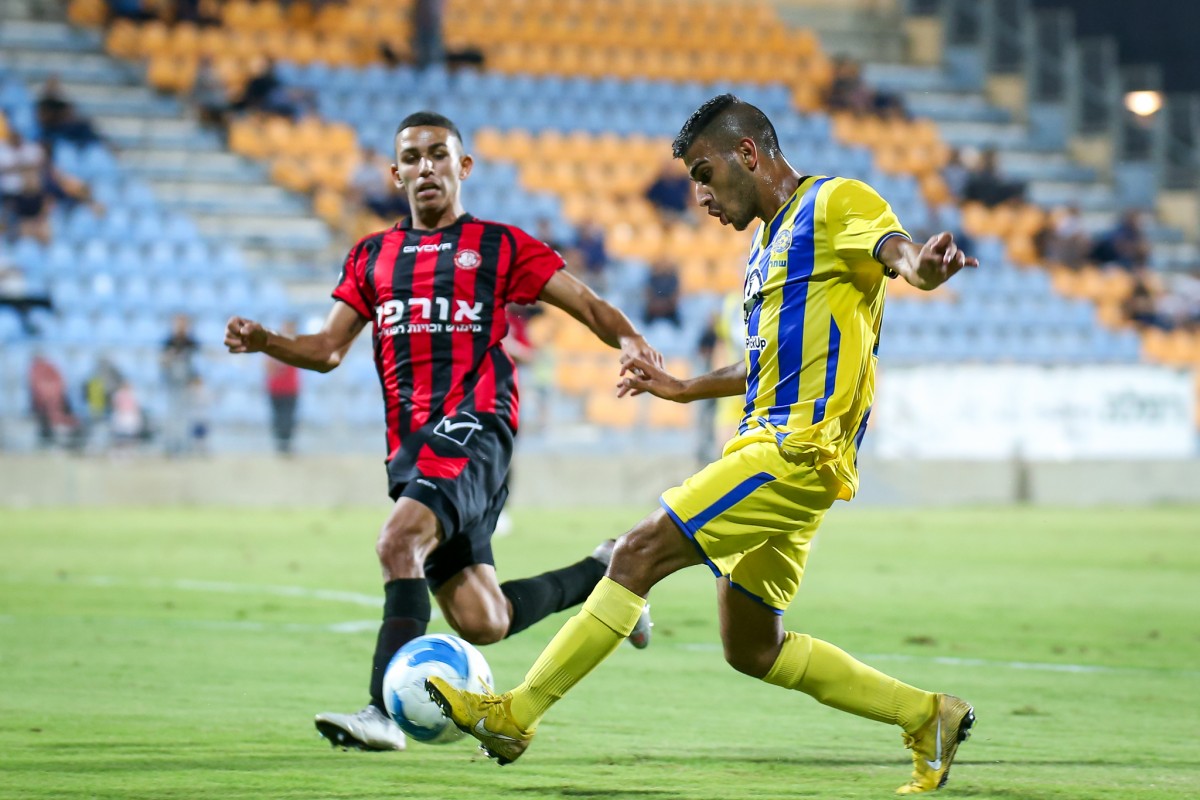 As the match headed into the 68', Mahluf sent Guerrero a fantastic ball who in turn handed it off to Rave Assayag who had come on as a substitute, but couldn't get his foot on the ball. Two minutes later Cohen's free kick hit the post and in the 75' the Yellow & Blue were reduced to 10 men when Shtrozberg was issued a straight red card as he stopped a Hapoel Ramat Gan player as he made his way towards the goal
In the 80' a long range shot almost beat Itzhak, but the shot stopper was just able to deflect the ball off of the post and it went out for a corner. Ten minutes later as the match wound down, Asaf Hershko who had come on as a substitute had a chance from long range but the ball went out as the side's split the points in a a goalless draw.