The reigning champions began their 2013/14 Premier League campaign on the right foot with a 0-2 victory over Hapoel Acre courtesy of goals by striker Barak Yitzchaki and midfielder Eran Zahavi
After the long summer break, the Israeli Premier League kicked off this Saturday with Maccabi Tel Aviv playing an away match at Hapoel Acre. Some two thousand Maccabi Tel Aviv fans made the trip north to cheer their team on and saw them score two quick and early first half goals that proved to be the winning margin when the ref blew the final whistle 90 minutes later. Not a minute had passed in the match when Maccabi striker Tal Ben Haim broke down the left flank and sent a measured cross to fellow striker Bark Yitzchaki, who fired past Hapoel Acre goalkeeper Dudo Goresh to put his side out in front. The second goal was not long in coming as six minutes later another team effort doubled Maccabi's advantage. This time it was midfielder Gal Alberman who began the move, sending a slide rule pass to striker Rade Prica who passed on superbly to midfielder Eran Zahavi ahead of the entire Acre defence to smash the ball past a helpless Goresh. Hapoel Acre, missing a number of players whose presence in the squad has not yet been squared with the club's budget, recovered from the shock of two early concessions and tried to get back into the match, but a first half effort by midfielder Guy Dayan was saved by Maccabi keeper Juan Pablo. At the other end of the pitch, Maccabi defender Manuel Ortiz (Manne), making his debut for the club, saw his curled free kick just after the half hour mark blocked by the outstretched arms of Dudo Goresh.
The second half was played at a far more leisurely pace, with both sides seemingly reconciled to the inevitability of the final result. Maccabi's new signing, Serbian midfielder Nikola Mitrovitch, made his maiden appearance on the hour mark, replacing Maharan Radi. In the final ten minutes of the match, Hapoel Acre's Balkan counterpart, Branislav Yovanovic, and for a second time Guy Dayan both tested Juan Pablo, but the alert Spaniard fended off both efforts. However the match ended without any further incident allowing Maccabi to register their first away victory of the new season by the same margin as the parallel fixture last season.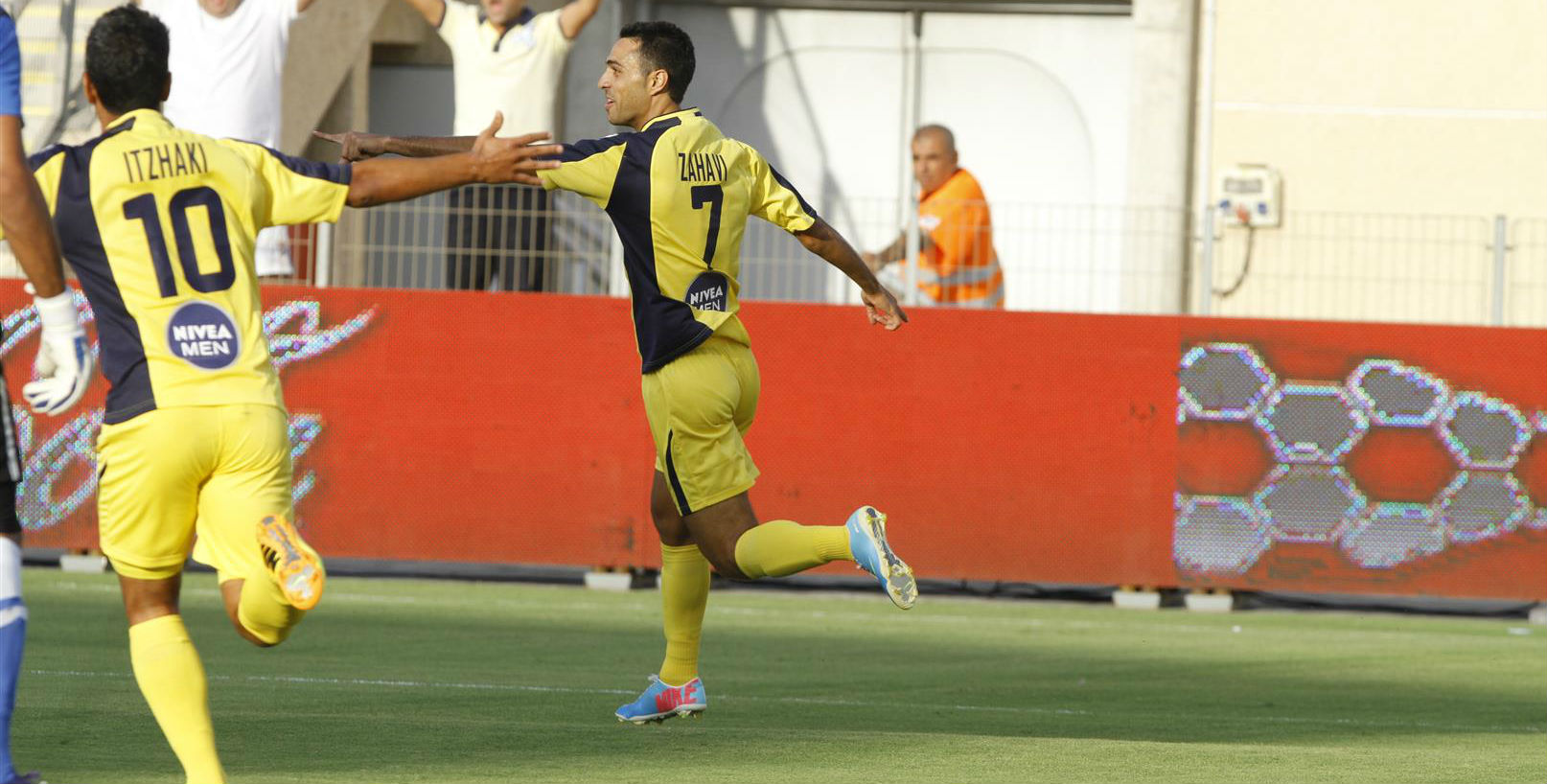 Next week Maccabi Tel Aviv will play their first home match of the 2013/14 Premier League season, hosting their municipal neighbours Bnei Yehuda in a little Derby at Bloomfield Stadium.