The Maccabi Tel Aviv FC Foundation together with Chinuch L'Psagot – Educating for Excellence hosted a group of former German Bundesliga footballers, sportsmen, athletes and family members who are visiting Israel as part of a special Yom HaShoa – Holocaust Remembrance Day program. One of the guests was Peter Neuer the father of German National Team and Bayern Munich keeper Manuel Neuer who although was not present left his mark with the children.


The group of over 50 arrived at the Chinch L'Psagot Center in Gilo, Jerusalem where they experienced a special presentation given by Maccabi Foundation Head Josh Halickman about the History of Maccabi Tel Aviv and its connection with the Holocaust. The story of how Maccabi star Yosele Merimovitch asked management during World War II to change the white to yellow on the club's shirt to stand in solidarity with those in the Holocaust due to the Yellow Star was explained to the participants who were very moved by the program.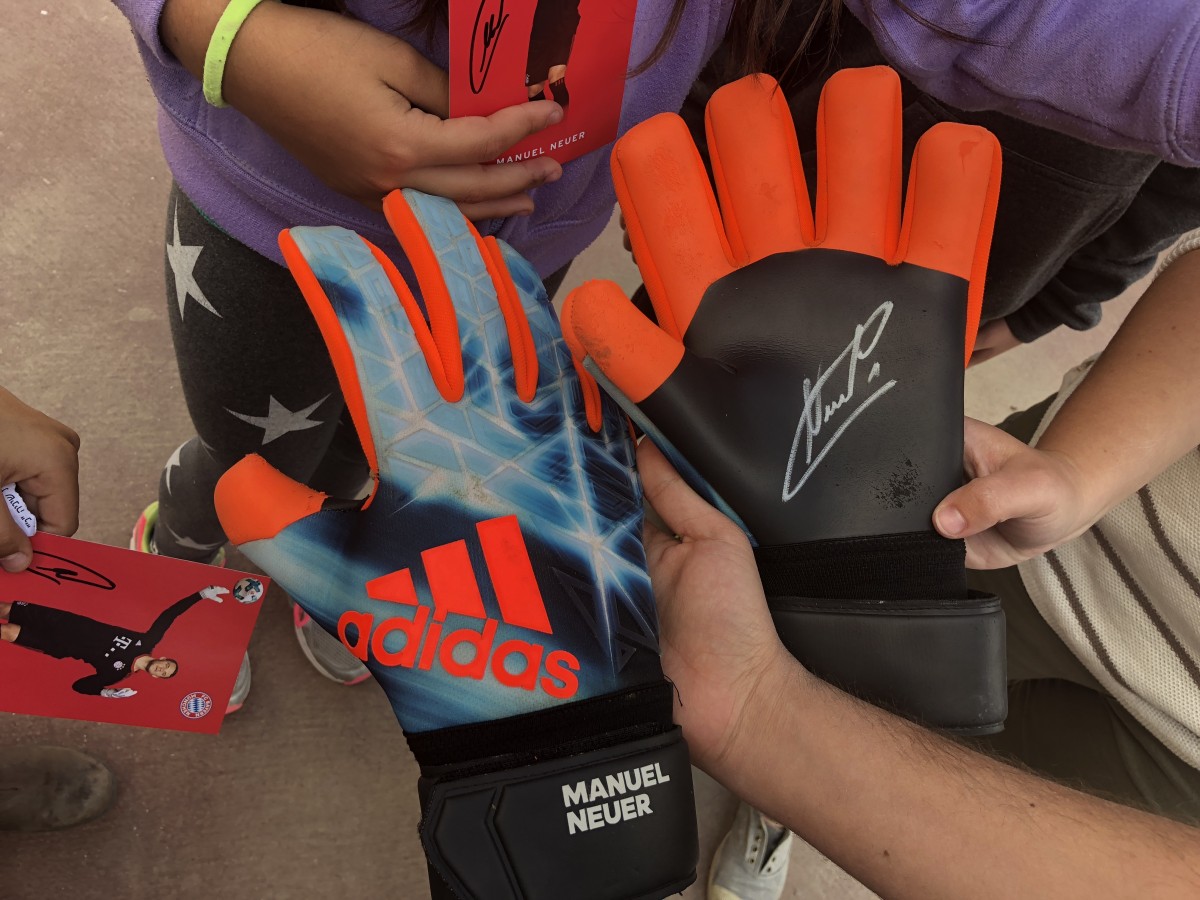 From the darkness of the Holocaust to the light of the bright future, the group then went to the courtyard where they played football together with the Chinuch L'Psagot students. They also exchanged stories with the children and spoke about the special trip to Israel that they are on where they are experiencing the flourishing Jewish Nation first hand that came out of the ashes of the Shoa.
The star of the activity was no doubt Peter Neuer who handed out postcards and photos to the kids that Manuel Neuer had signed specifically for them. Peter also made a special presentation of a pair of autographed match worn gloves by the World Cup winner in Manuel's name to Shani Merlin, the Gilo Center Director.