The Maccabi Tel Aviv youth academy named after the late, great Avi Cohen, has seen a significant transformation in the past three years under the guidance of Patrick Van Leeuwen, who has instilled his own vision in the organisation.
The elite training programme for the brightest prospects began last season and this year, Raymond Atteveld, Van Leeuwen's deputy, is overseeing the development of the young hopefuls.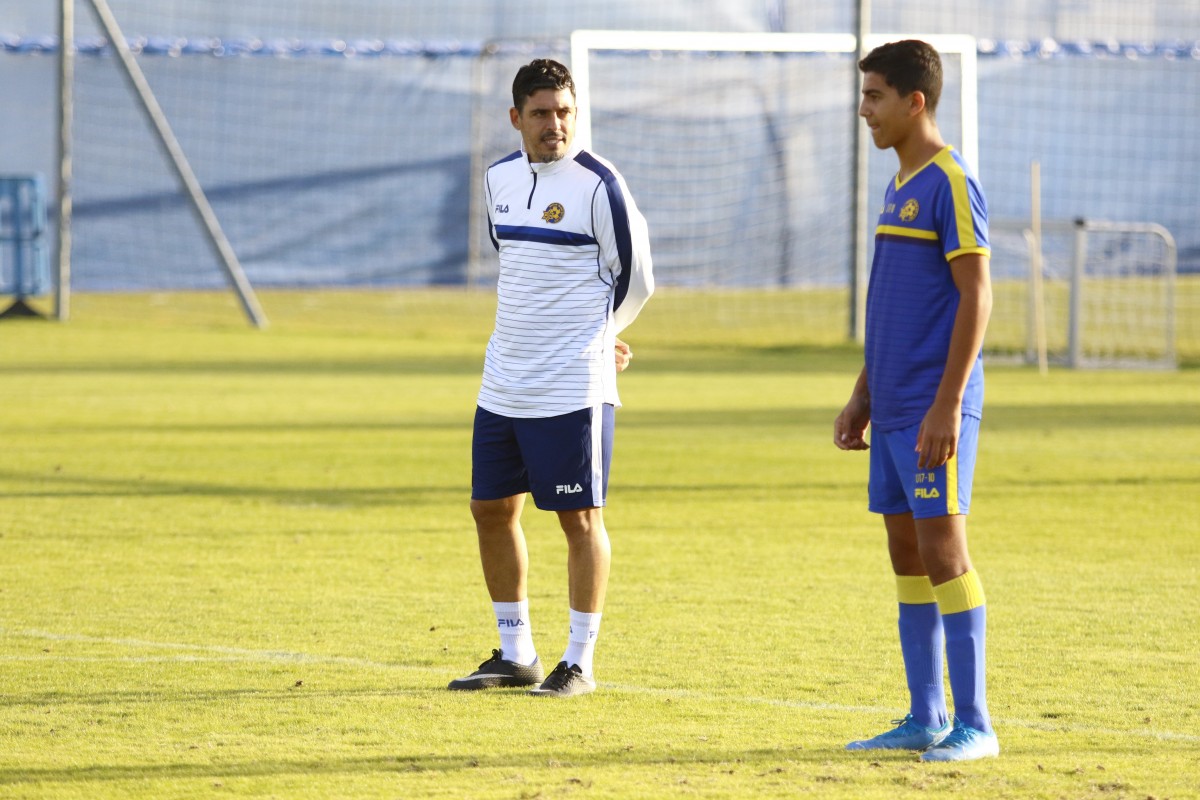 The elite training programme is running concurrently with the academy's regular activities. It is tailored individually for each of the club's brightest prospects to give them the best chance to improve both on the pitch and beyond.
A number of coaches are working together with Atteveld, including Boaz Bracha, Hamda Mari, Uri David and the freshest face on the sidelines, David Revivo.
Making his way through the ranks in Maccabi's youth system, Revivo is now past his playing days. He talked to us about his experiences as a coach.
"I'm so happy that I have been given the opportunity to be a part of the elite project. Maccabi's young players have a level of training and facilities that were not available when I was a youngster here. It's a very praise-worthy addition and gives the chance to instill additional proficiency to those who work hard. There is no question that these players will reap the benefits of their training."
Revivo said his own hope is to see young players develop both individually and within a team. "It's not something that many players have, it's a special programme," he added.
The first training session last week was attended by some of the most talented players who are slated to become the backbone of Maccabi Tel Aviv and of Israeli football in the future. One of those in training was Roy Revivo, David's cousin.
"It was great fun to have him in training," David said.
"I'm very honoured to work alongside excellent coaches and players and under Patrick Van Leeuwen and Raymond Atteveld, it's a privilege to learn from their experience and observe their dedication and professionalism," Revivo said.